W
ith all the big lineups released in latter 2015 and earlier this month, the
Bonnaroo 2016 lineup
reaction appears mixed at best.
While releasing the lineup on Conan may have seemed like a good idea, it's possible it backfired on them. Eastern time zone residents don't get Conan until 11pm, so many of them may already be sleeping. Not to mention all the residents who don't have any cable or satellite service. But based on the reaction, we're not sure it's going to get much better for Bonnaroo.
Earlier today, the New Orleans Jazz Festival 2016 lineup was released and seemed to have a much more positive reaction. The last lineup release we can remember not exactly welcomed into the festival community was Hangout 2016.
Check out some of the reaction on Facebook and Twitter: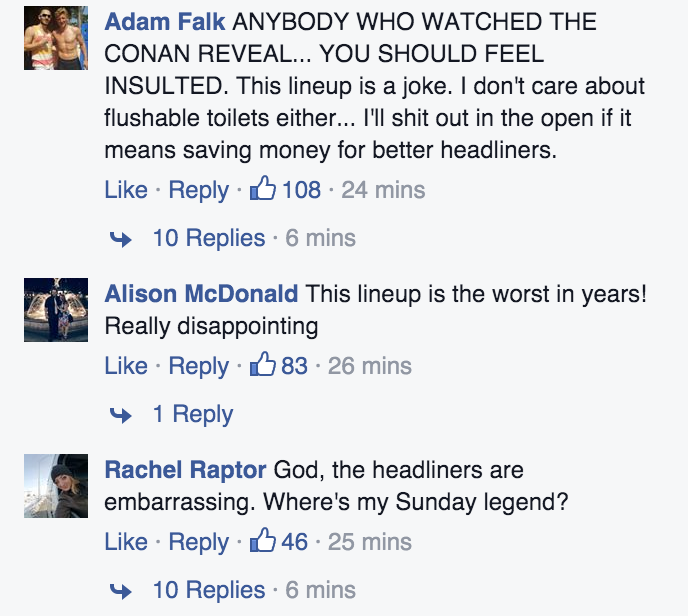 As you can tell, not exactly positive. There are excited fans, but the majority seems to be learning towards disappointment. We were thinking about hitting Bonnaroo 2016 if the lineup was something special, but we'll probably sit this one out. We don't think it's that bad… just not worth the trip from Arizona.
Let us know what you think about the Bonnaroo 2016 lineup by commenting below. We love hearing feedback!